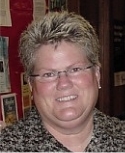 A Message From
Mary Johnson
Thank you for visiting my website. My mission is to introduce people to their bible, predominantly to rightly divide the word of truth so that confusion is removed and revelation of that truth be made manifest to each individual from the bible.
I believe the bible is the Word of God, God breathed and inspired to each writer of each book, Old Testament and New testament.
I hope, through these studies, that your realtionship with Jesus Christ is renewed daily, by the refreshing of the washing of God's word and a new excitement is born to share the gospel, which is really really good news!
The good news has been so tainted with legalism and church doctrine, that it has become 'bad news' to those who do not know Jesus. Because of wrong teaching and misunderstanding of scripture, many are pushed away and turned off, by those not knowing the truth of the grace of God, the TRUE GRACE of God toward the Gentiles, initially revealed only to to Paul, the apostle to the Gentiles.
I will mainly be using the KJV with the Strong's and Thayer's lexicons to study out the actual meaning of the original Greek New Testament words and phrases, eSword for iPad for various commentaries (a great inexspensive app by the way), and many other references works which will be foot noted.
Please take the time to read the scriptures with me and do not prejudge my studies until you have followed through with me in reading God's word only, comparing scripture with scripture, and not because of man's doctrine or religion. I too was prejudice when it came to this message of grace without works, but God's word cannot be denied. Being indoctrinated for a lifetime, being taught works as an essential part of salvation or relationship with God, skewed how I read the scriptures and I even ignored or read past verses, unknowingly, which did not fit my belief system or seemed irrelevant. Unknowingly I was a mild mannered judgmental legalist, thinking I was standing on truth of scripture! Hopefully through these studies you will read and comprehend every word with me.
Sincerely,
Mary Johnson
God bless you!